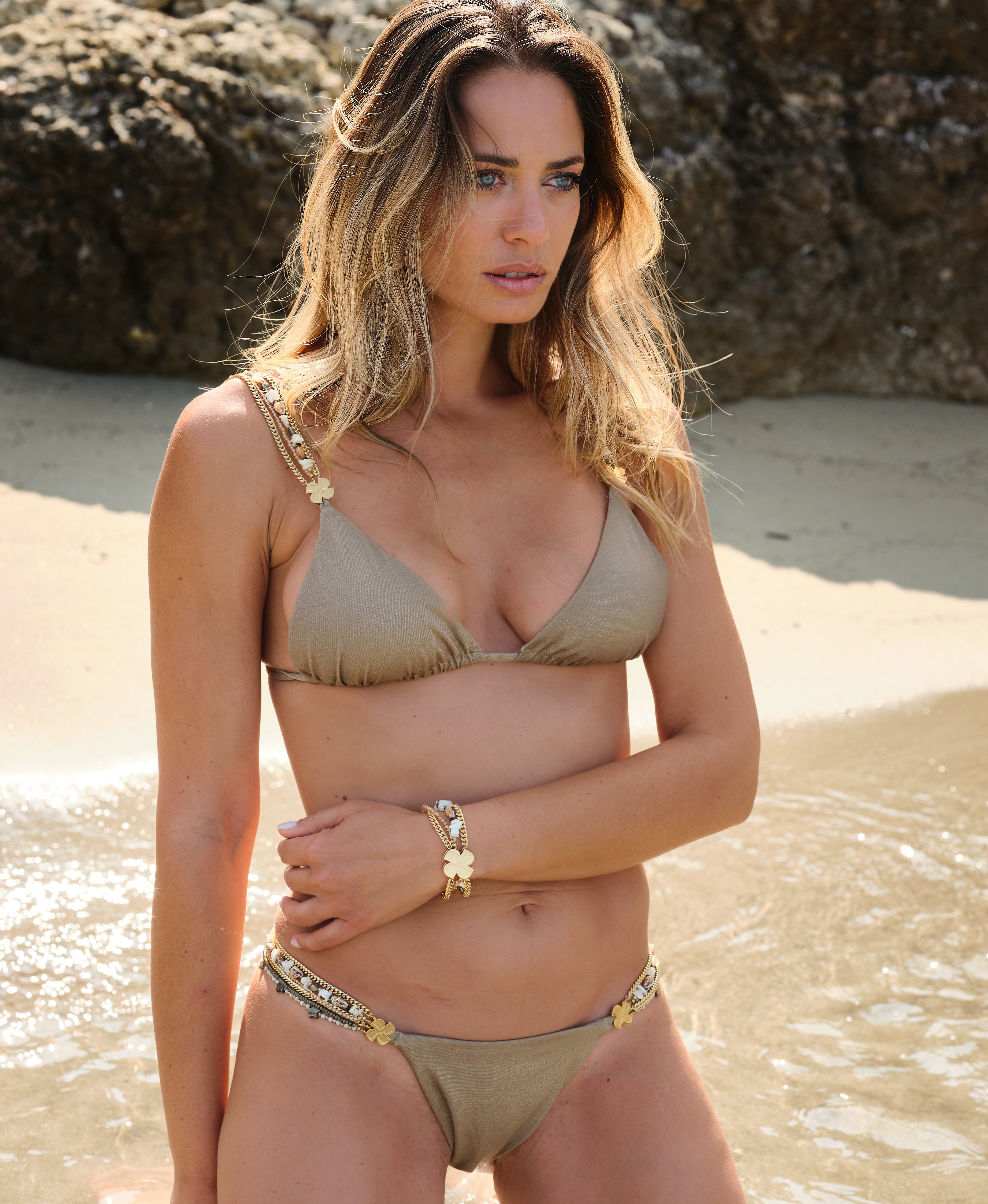 Uniqueness and Personalization
Because each woman is unique and precious, the French brand DELYSIA has created a concept of personalized swimsuits and dresses adorned with interchangeable jewellery. Cultured pearls, fine stones, crystals, mother-of-pearl, 96 removable jewels to mix and match to change your style by customising, straps, bottoms and neckline of your DELYSIA bikini or dress (up to 4 links to combine). The same jewels are also transformed into bracelets or necklaces, to be worn all year round. The personalization process makes it possible to design a unique piece that perfectly reflects the personality of each woman. A stylish and timeless collection available in seven colors of finely sequined fabrics. A unique mermaid look that will catch the eye this summer. The certainty of asserting your own style without wearing the same look as other women.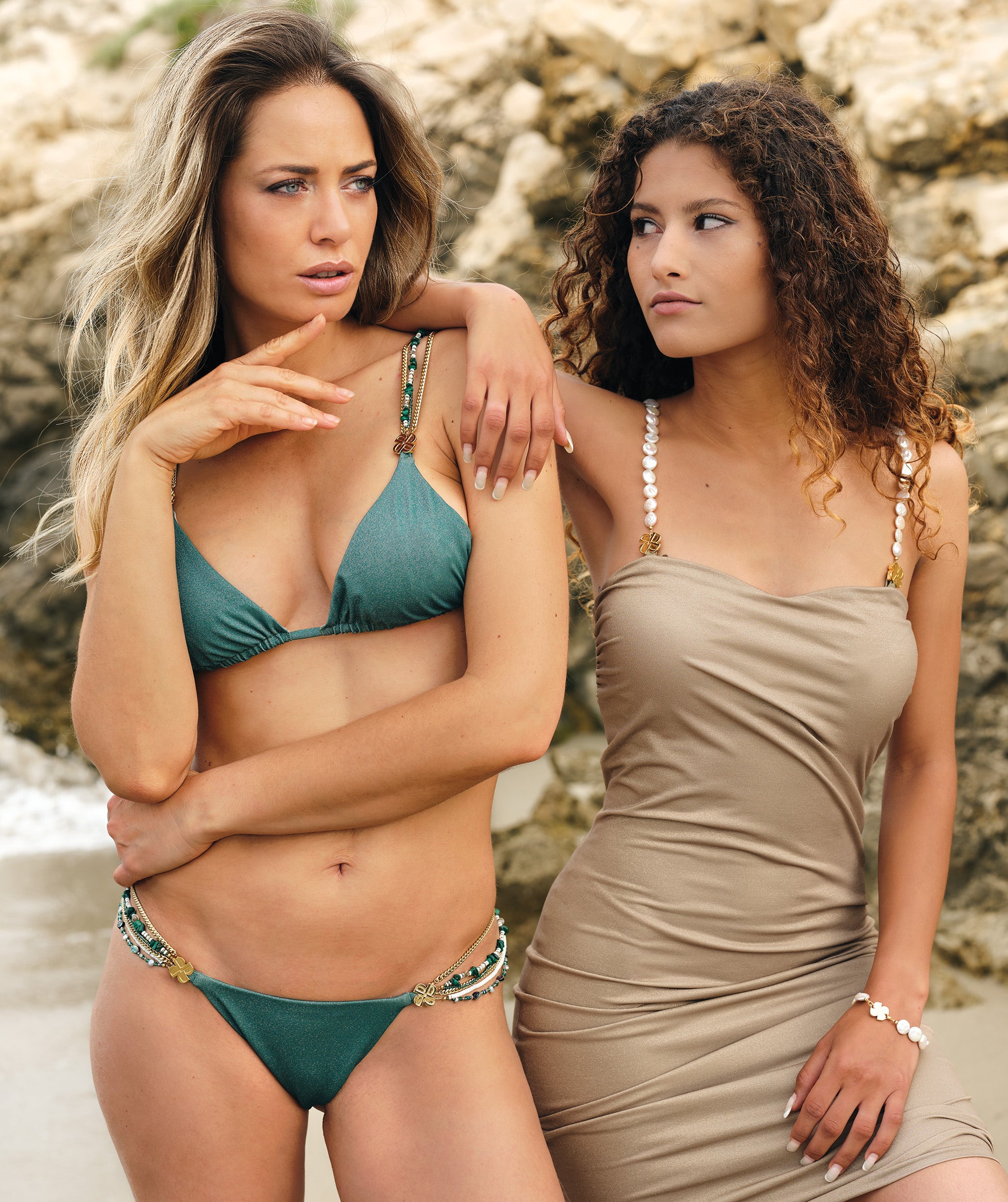 Versatile and Transformable Jewelry
DELYSIA transcends the traditional limits of swimwear with this infinite customization. For greater simplicity, each DELYSIA piece can also be worn without jewellery, with fabric cords, but always adorned with the sublime signature logo gilded with fine 24-carat gold or white bronze. The DELYSIA Transformation kit also allows jewelry versatility by combining them with each other as a necklace (adjustable length) or a bracelet thanks to the medallion (up to 3 links). But also as a cuff bracelet with the magnetic clasp (up to 5 links). These jewels therefore offer luxury and versatility that extend well beyond the summer season. A very chic concept, with a registered patent, designed to make you sparkle all year round, by the Aix-based designer Delphine Marcy.
Innovation and Expansion
Launched in 2022, DELYSIA has already left its mark on the swimwear sector thanks to its unique models and its innovative concept made possible thanks to the hidden attachment system on the back of the sublime DELYSIA ornaments. All metal parts molded with the signature DELYSIA logo are the emblem of the brand. They are present throughout the collection and available in two colours: gilded with fine 24 carat gold or white bronze. The parts are varnished for better resistance to sea water and chlorine. The material is made of a metal alloy specially designed for swimwear and which does not heat up in the sun. DELYSIA does not stop there: the brand plans to extend its concept of interchangeable jewelry to a ready-to-wear line, in particular with the launch of a first jewelry dress for the 2023 season.